We asked artists and stakeholders in the Pinellas arts community about their big new projects, returning events and that new western museum opening up in downtown St. Pete.
Bernice Chu, Interim Executive Director of the James Museum of Western & Wildlife Art:ŒæäóìWe are so looking forward to April and the opening of the museum. The collection of about 400 pieces äšÍ including oils, watercolors, stone and bronze sculptures äšÍ is the culmination of more than 50 years of passionate collecting by Tom and Mary James. Itäó»s art that truly captures the windswept plains, the pioneering spirit and rich traditions of the American West. And in addition to multiple permanent collection galleries, there will be a Native American jewelry collection that is just stunning, a 140-seat theater, a two-story water-fall, a museum store and a cafí© — and weäó»ve already started a waiting list for rentals of our event space äó_ clearly thereäó»s a pent up demand to hold functions in new and exciting surroundings. People wonäó»t believe how this entire downtown block has been transformed!äó
Lina Teixeira, gallery owner and president of theŒæClearwater Merchants Asssociation:Œæäóì2018 is going to be a pivotal year. We've been in discussions with three arts non-profits, discussing the possibility to provide brick-and-mortar spaces and events involving artists of all skill levels and backgrounds." (Editor's note: Teixeira also plans to host events every month in her space, Galleria Teixeira. The first one of the new year will take place Œæon Jan. 26, when the Galleria presents äóìThe Purge,äó a silent auction/art party that calls on local artists to bring in the works taking up space in their studios to sell at a steep discount. ŒæFriend and Tampa artist Jose Gomez worked with her on the idea and hosted a successfulŒæPurgeŒæin his studio earlier this month.)
Mark Aeling, artist and owner ofŒæŒæMGA Sculpture Studio: "MGA has several large-scale public art commissions in Tampa that will be completed this spring as well as a public art commission in Fort Lauderdale. ŒæItäó»s shaping up to be a very busy year."
Eric Davis, freeFall Artistic Director: "We are looking forward to being back in our permanent space with gratitude to all who made that happen, especially Kate Tiedemann and Ellen Cotton."
Terri Lipsey Scott, Executive Director of the Carter G. Woodson Museumξ"Right now we areξlooking forward to theξDr. Martin Luther King Jr. Candlelight VigilξSundayξatξ4:30 p.m., our community forum 'Reclaiming Our Youth' Jan. 18ξat 6:30 p.m.ξand 'The Highwaymen' exhibit remains on display throughξJan. 19, and a new show featuring artist Eluster Richardson will openξJan. 23.ξFebruary 1ξwill kick off Black History Month at City Hall with the raising of the Dr. Carter G. Woodson Museum's Flag and a host of intriguing events to include a documentary of Black Pioneers of the Sunshine State and Tampa Bay's first Collard Green Festival.ξξThe Dr. Carter G. Woodson African American History Museumξenthusiastically shares in the pride our community celebrates as an art and culture destination. We are especially pleased to exhibitξthe talents of little knownξAfrican American artists whose works are rarely, if ever, shown in galleries. Further, we areξexcited to beξa sanctuary of many art forms. Fromξpaying homage toξlocalξlegends like the late great Buster Cooper to Tony Award winning artistic director Kenny Leon, acclaimed actress Angela Bassett, film producer Will Packer, and the Ambassador to Gambia Patricia Alsup to name but a few. The Dr. Carter G. Woodson African AmericanξHistory Museum takes pride in presenting and preserving African American art and culture."ξ
Barbara Mazer Gross, Executive Director of The Studio@620:Œæ"In 2018 the Studio@620 is looking forward to launching new initiatives — a music series, two plays, outdoor Shakespeare in Fall 2018, and a yearlong charrette entitled 'Art & Architecture' kicking off June 2018 — as well as continuing to be a home for creative programming that is much beloved by the St. Petersburg community, such as Radio Theatre Project, Poetry Open Mic, maker markets and monthly art openings. There's always something new at The Studio@620, where the answer is always YES."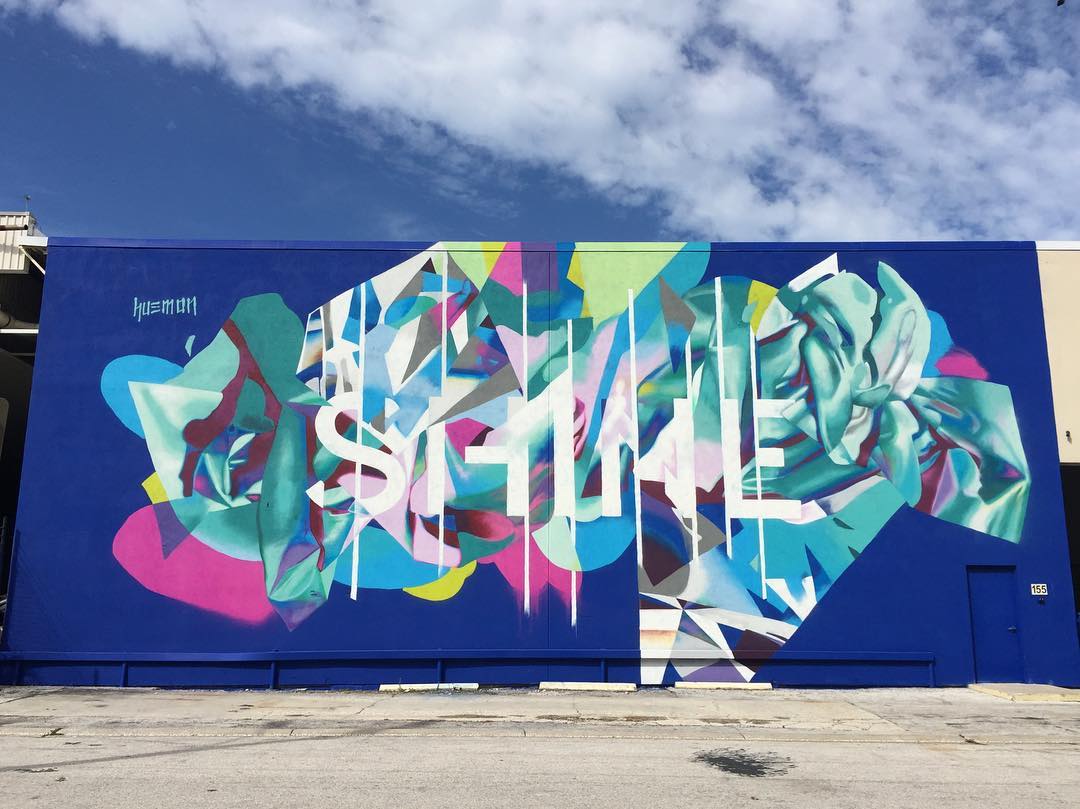 John Collins, Executive Director of the St. Petersburg Arts Alliance:Œæ"The St. Petersburg Arts Alliance is working on growing SecondŒæSaturdayŒæArtWalk. ŒæWe will expand promotion about our new audio accessible mural tour and add more Shine murals to the virtual tour. ŒæWe hope to develop SHINE into an office within the Arts Alliance to ensure itäó»s wonderful growth and quality. ŒæAnd finally we hope to establish an Arts Resource Center that will house our arts business seminars and fundraising assistance were we can help accelerate and incubate emerging arts festivals and organizations."
Susana Weymouth, Executive Director ofŒæTampa Bay Businesses for Culture & the Arts:ŒæTBBCA is looking forward to our 29thŒæyear of uniting businesses in support of arts and culture in our community. We have six new Board Directors joining us this year, and äóìGreat Expectationsäó for their and our current Board and pARTnersäó» contributions to helping TBBCA continue to make an impact. We have planned interesting and informative experiences for our business pARTners and community to engage with artists and with our arts and cultural pARTners, Œæincluding support for the Warehouse Arts District, curated TBBCA Cultural Encounters, and TBBCA Chalk Walk with Et Cultura, where TBBCA commissioned chalk artists will provide free, fun, family friendly public art experience TBBCA Call to Artists is currently open to all artists living/working in the Tampa Bay area for the Gasparilla Music Festival poster contest. And TBBCA is offering over $15,000 in Charlie Hounchell Art Stars Scholarships to some of the most talented young high school artists and performers throughout Pinellas, Pasco, and Hillsborough Counties with our Call to Applicants underway. We definitely have äóìGreat Expectationsäó for an exciting TBBCA 2018 Impact AwardsŒæThursday, Oct. 18, where we will recognize very special honorees!ŒæŒæFor those who would like more information on TBBCA, visit tbbca.orgŒæor contactŒæsusanaweymouth@tbbca.org.
Maureen McDole, Executive Director of Keep St. Pete Lit: "We are looking forward to producing the 4th Annual SunLit FestivalξApril 9-22.ξWe are also looking forward to our Creative Writing Kids Summer Camp and expanding our LitSpace writing classes to include weekend workshops inspired by our Literary Salons. Also, we want to expand our programming for young adult and kids, including writing workshops and book clubs."ξ
Jennifer Pearl, Director ofŒæBazaar Art and Second Century Studios: This year the Bazaar Art Co-op is focusing on our Open Air Art Market at Mandalay Park on North Clearwater Beach every thirdŒæSaturdayŒæof every month.ŒæWe will be collaborating with Ruth Eckerd Hall and the Capitol Theater to bring art to the Downtown Clearwater District at the monthly BlastŒæFriday.Œæ Second Century Studios will be hosting monthly art exhibits featuring local artists and photographers. Weäó»ve started a series of bi-monthly Nude Sessions which are open to artists of all levels. In February we are planning a plein airŒæevent in downtown Clearwater and will provide maps to the painters locations and an Artist Reception the following evening. We are kicking off a full calendar of monthly creative activities and workshops including Disk Jockey classes, poetry readings, Bazaar Art Throwdowns, lectures, plein air classes, mural classes and more.ŒæIn addition, I am working with the city of Clearwater on several public art projects including a series of large-scale art installations at Coachman Park for the Sea Blues Festival, Bay 2 Beach and other yearly City events. Plans for a Bazaar Art event and community Crosswalk Mural will be taking place in mid-March for the city of New Port Richey.
Derek Donnelly, The COVE: We have a lot of exciting things coming up this year with my gallery, the Public Art Project and also looking forward to launching our new tour company. Coming up at the gallery we have solo and collaborative shows in the works. Our first art walk exhibition of the year will beŒæReid Jenkins with äóìFuzzy Logicäó exhibit Jan. 27.Œæ Public Art Project Inc. is working with AMI kids located on Gandy Boulevard on a mural project. We anticipate this to be done within the first quarter of the year. Also working on new tour company focusing on mural tours, St Pete Cultural Tours."
Stephanie Gularte,ξProducing Artistic Director at American Stage:ξ"In 2018, we are looking forward to a year of inspiring collaboration and unprecedented inclusion.ξ Specifically, American Stage's co-production of the fascinating play Marjorie Primeξwith California's Capital Stage, and our Young Americans Initiative, making it significantly easier for young people to make professional theater a regular part of their lives." Adds Marketing and Communications Manager Roman Black: The theater will also produceξξA Raisin in the Sunξξ(first installment of our American Legacy Series);ξStrait of Gibraltarξ(first play discovered through our 21st Century Voices: New Play Festival) andξseriously smart comedyξBad Jewsξ(a Tampa Bay area premiere). Plus: We are excited to bring The Producers to audiences out at Park in April 2018, starring Matthew McGee as Max Bialystock. I'm also looking forward to our new play festival.ξamericanstage.org/new.
Ken Hannon, Vice President and Chief Operating Officer atŒæDunedin Fine Art Center:Œæ Personally I have great expectations for increased kindness and civility on everyoneäó»s part in a love inspired year! DFAC Great Expectations for 2018 include our new Miniature Art and Big Eyes exhibits that Open Next Weekend:,ŒæI am truly expecting the biggest and possibly the best Trashy Treasures ever based on donations to date. We are moving forward with our Food Arts program, so will be featuring pop-up classes and other food related events throughout the yearäó_ yummy!ŒæŒæWheels on Wheels is really taking off äó_.Œæ Everyone should äóìtake it for a spin!äó
Ya La'Ford, artist:ξ"See more.ξ Live more.ξLove more.ξξThank you Creative Pinellas for supporting our vision.ξ Who we are and valuing our contribution to humanity. Happy New Year and all greatness to all eyes that meet these words."ξ (Editor's note: Her exhibit "Glyphs," an interactive community-wide art project, can be viewed Jan. 12-20 at Florida CraftArt in St. Petersburg. Visitors to the show are invited to add their written or visual contribution to the installation at the gallery. Opening reception Jan. 13 during the Second Saturday Art Walk.)